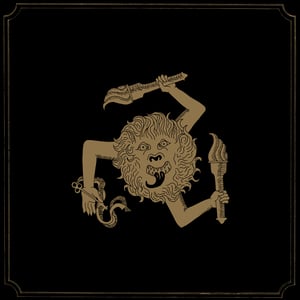 $

10.00 - On Sale
The heavens will crumble and the masters will kneel, as I spit on the angels who beg at my feet.
Beyond the Mortal Gate by VILKACIS



Vilkacis returns with Beyond the Mortal Gate, nearly 4 years after the project's debut, The Fever of War. Vilkacis plays elemental black metal wrought with atavistic fury and feverish emotion; bitter and primal, but marked by a razor-edged melodicism and guided by a sense of violent romance.
With recording beginning immediately after the debut release, Beyond the Mortal Gate continues in it's predecessor's bold and single minded footsteps. Drawing upon the same wolfish intensity and unyielding force as the debut, coupled with an increased dynamism in the songwriting, Vilkacis remains dedicated to the same vision that has informed it since its creation; raw, passionate performances tracked to analog tape, accompanied by primitive scrawled lycanthropic art rendered by the artist himself. Discussion of "innovation" and "evolution" miss the point of Vilkacis. This is black metal as spiritual war.
Music, words, and art by M. Rekevics.
Available on standard black vinyl packaged in heavyweight pantone-emblazoned jackets with insert. Vinyl pressed at Cascade Record Pressing in Portland, Oregon. All materials manufactured in the USA.